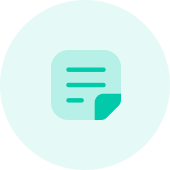 LIT's mission is to meet the wide range of personal, vocational, and academic needs of students so that they can become confident speakers of English and fully functional participants in English-speaking society.  As such, LIT's English Program is designed from top to bottom to achieve this goal.  LIT offers eight levels of instruction, ranging from beginner to advanced English.  At each level, students take four courses that are centered on one or more of the core skills of reading, writing, listening, and speaking.  In addition, each of these core classes contains supplementary content and instruction in areas such as grammar, vocabulary, and other essential components of the English language.  Students who complete Level 7 also have the option of taking the TOEFL preparation course that is centered around the skills and strategies necessary for achieving success on the TOEFL iBT Exam. Many students that choose to study at LIT have ambitions of continuing their education at the university level and our curriculum is designed for such academic needs.  However, as many of our students simply wish to improve their general English skills for other non-academic reasons, LIT's curriculum accommodates these needs as well.  LIT's curriculum is broad and inclusive in the sense that it targets the most high-frequency language functions that underlie communication in all situations.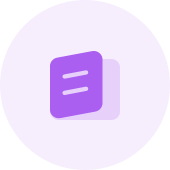 LIT Learning Objectives
From the start, we want students to learn skills that can be immediately utilized and incorporated into their lives. More than anything, we wish to serve as facilitators between students and language for the ultimate goal of enabling students to realize and express themselves in English. To this end, the following components comprise LIT's integrated and holistic approach to language acquisition: Meaningful and Practical Learning Repetition and Practice Natural Language Active, Student-Centric Learning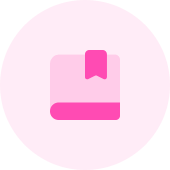 LIT takes advantage of the classroom experience and the opportunities for intercultural exchange, communication, and growth that our diverse classrooms provides. We don't want you to simply sit there and memorize words and phrases…you could do that at home. We want you to experience what it is like to use these words and phrases with real people in real-life scenarios, such as ordering food over the phone, interviewing your classmates, or writing a statement of purpose to your university of choice, all while receiving feedback and support from your instructor and classmates. Simulations, role-playing, and other fun activities are very much a part of the LIT classroom. Even during reading- or listening-focused lessons that are centered on comprehension, instructors use high-interest content that stimulates meaningful discussions amongst students. In all classes, instructors are trained to regularly employ both task-based and communicative teaching strategies to ensure students both understand and experience the greater purpose of learning language: to express themselves and communicate effectively. LIT does not simply believe that the role of the student is to be a passive sponge soaking up everything the instructor says for the entire class. We want the student to be in an active role. That is why we place emphasis on repetition and guided practice within the context of fun and practical learning. However, guided practice is only the middle stage in the journey to a bigger goal: for you to be in control. Ultimately, LIT believes that students learn and practice what they do so that they can apply it effectively in the real world, a world where a instructor is not present to help you. We want to empower you to take control of your own learning and to be able to correct yourself when necessary. To this end, instructors seek to guide you to a place where you feel confident in communicating in English. You can expect to have plenty of opportunities (more than just tests!) to integrate what you've learned into your existing body of knowledge and really express yourself (by yourself) to the instructor and your classmates.